Why is investing in Good Chef uniforms important for Restaurant Business?
Today, more than ever, people are conscious of their health. For many of us, being healthy starts with eating clean, fresh, and healthy food on a daily basis. If you are into the restaurant business, you'll know that the food you offer is the key to the popularity of your restaurant. Restaurants that offer tasty and healthy choices to their patrons and give priority to hygiene will be able to attract loyal customers.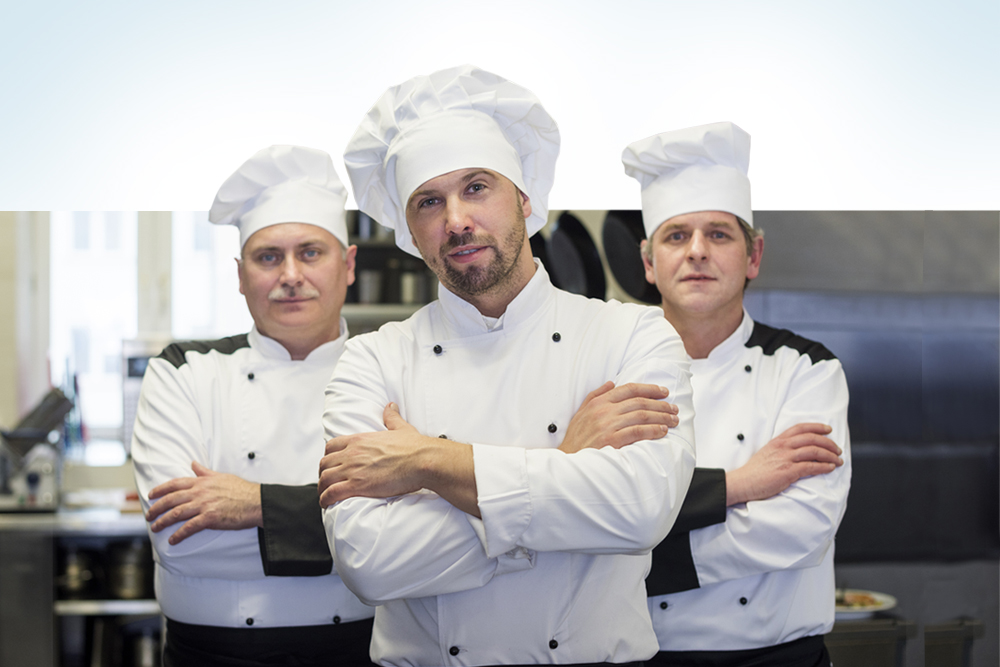 Most diners don't have the luxury of knowing you inside out or knowing you for a long time. They only have a few minutes to determine if you are a person they can trust with their meals. A professional appearance is especially important for your hotel chefs who physically handle your customers' food. As food involves trust, don't lose it by failing to invest in the right chef uniforms.
Some restaurants may have an open kitchen where people can clearly see their food being prepared, others could be the case where the chefs aren't generally seen by the public. Whichever the case may be, there's no doubt that Chef uniforms Dubai convey a message of professionalism. The message that you are serious about your profession to invest in the right uniform is sent out loud and clear. If the customer notices a chef wearing their own clothes, they may have questions about the food being prepared and if it's hygienic and safe.

Protection and Hygiene

Wearing an appropriate chef uniform also facilitates food safety. Wearing the right protective clothing in food areas at all times will help to ensure that any contaminants carried on normal clothing do not contaminate the food. While wearing hair coverings, chef caps and beard snoods help to cover any hair falling into food. In turn, this helps you serve safer food and benefits including happier customers and a better business reputation.
A properly functioning kitchen is a combined effort of the team. Along with the chef, there is a range of support personnel who help to bring the tastiest dishes alive. Right from chef to dishwasher to the busboy, it's important to know their ranks to run their duties smoothly. Uniforms help to convey rank, and this helps ensure everyone keeps to their roles. By investing in the right uniforms you can avoid confusion and chaos, especially on busy days with orders flooding in.
Chef uniforms Dubai primarily consist of a chef hat, chef coat, and pants. As a restaurant owner, It's always wise to invest in good chef uniforms that come with features such as wrinkle-resistance, fire resistance, vented cuffs, perfect stand-up collars, carry pockets, etc. such uniforms shall help chefs to be safe from all potential hazards and look professional and clean at all times. By doing this you can also increase the restaurant's credibility and instill confidence and a sense of commitment in your chef's mind towards their work. Moreover, as your chefs feel more comfortable and safer, they will tend to work better all the time giving more productivity to your restaurant business.
Chef uniforms Dubai restaurants are indispensable when it comes to establishing a restaurant's brand. Embroidering restaurants' logos on chef's coats emphasizes your brand and takes them to everyone that your chef meets. This helps to market your business with little investment.
All in all, a chef's uniform elevates professionalism, and the restaurant's brand value, keeps your workspaces neat and tidy, and protects your staff from any potential danger. Be it Cafes, Restaurants, Fast food chains, or Catering services, DesignTex offers a wide range of Chef uniforms Dubai that allows your chefs to look polished and professional. We offer uniforms for all your staff right from the head chef to the delivery person. Choose the best Uniforms Supplier Designtex, to purchase top chef uniforms Dubai and we'll take it from there.