Benefits Of Quality Uniforms For Medical Professionals
Any corporate uniform has its own advantages and wearing uniforms gives a professional identity, especially in the healthcare sector. The role of uniforms in the medical facility is imperative and studies show a correlation between staff's clothing and their productivity.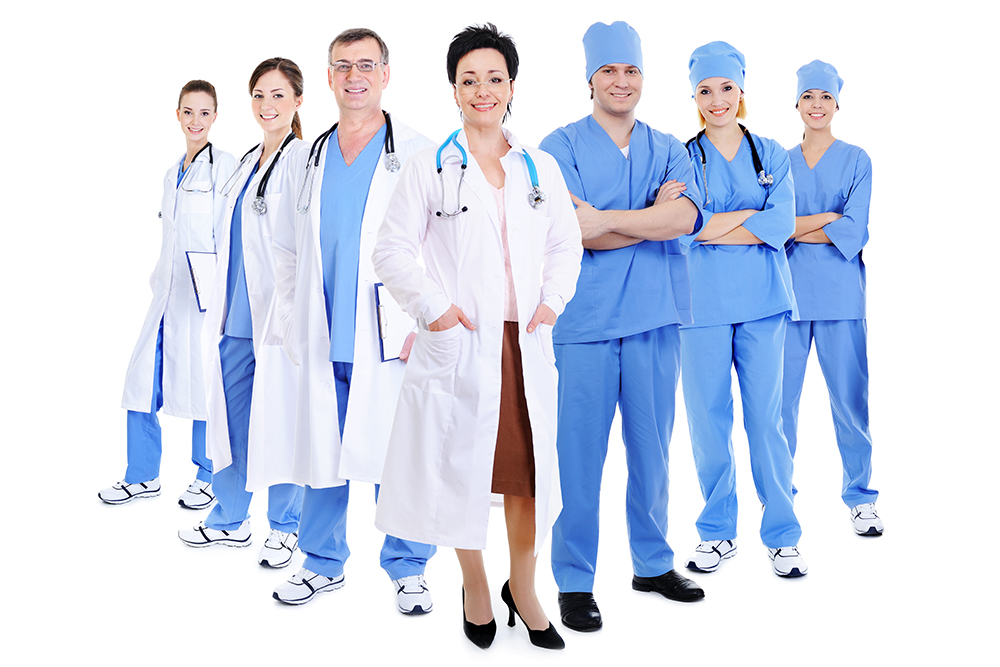 In healthcare, proper hospital uniforms foster a strong self-image and professional identity which can lead to good confidence and better performance among the medical professionals. The best Hospital uniform manufacturers in UAE offer some insights on the benefits of uniforms within the healthcare industry.
Identification and Classification
We all know that humans are visual beings and it is no surprise that medical uniforms contribute to how patients perceive their healthcare providers. Healthcare professionals have different dress codes for different roles that clearly helps to identify and classify. Scrubs and white coats help to identify nurses and Doctors immediately. Apart from that, Hospitals using various colors of scrubs helps to identify, if they work in ICU or general care or administering rooms and who to request if you need something particular.

Professional Look
A neat, smart, and sophisticated uniform helps maintain a sense of professionalism in the workplace. Uniforms can actually have a positive effect on the work, mood, and general attitude towards their job. Whether it's a physician, nurse, therapist, pharmacist, or any other healthcare worker, providing decent outfits helps the hospitals to improve their brand reputation and competitive advantage.

Increased Productivity
Putting on a uniform immediately puts the healthcare providers to be on the right frame of mind for work. This helps them to Immediately get into the "work mode". Research shows that uniforms are known to increase productivity and standard of work. It is also known to increase the staff's self-esteem, sense of pride and a feeling of personal responsibility towards giving the best service.

Improved Trustworthiness And Credibility
Patients are known to trust the guidance of professionally uniformed employees more when matched to non-uniformed ones. The right attire and uniforms help to increase the faith in doctors and nurses and they also believe that the staff wearing proper clothing will give better services and medical care to them.
Better Protection and Hygiene
Uniforms add a layer of protection to the staff and patients alike. Other medical clothing's like scrubs with antibacterial abilities fight bacteria and help prevent infections. Depending on the nature of your work, wearing proper scrubs helps any kind of spills from coffee to blood to vomit. The best hospital uniform manufacturers in UAE provide scrubs that are easy to wash, comfortable to wear, and shrink resistant to help staff to stay as clean as possible.

Wrapping up
In the healthcare sector, first impressions really do matter. The kind of uniform healthcare staff are wearing is truly an identifier. The quality uniforms like white lab coats for doctors, scrubs for nurses or attendants, jumpers for the maintenance crew, etc. suggest the competence and proficiency of the staff wearing them.
If you're looking for the best hospital uniform manufacturers in UAE then look no further. DesignTex offers a plethora of high-quality, stylish uniforms for a range of public-facing professions, including healthcare, pharmacy, childcare, clinical, cosmetology and Medical Gown Dubai etc. Being one of the most reputed hospital uniform manufacturers in UAE, we work with many care facilities, medical centers, and hospitals and offer high-quality fabrics that meet the style demands and the industry's requirements right on time and within the budget.