Factors to consider while choosing security uniforms in UAE
Security workers are hired by a range of organizations, including businesses, banks, government departments, housing societies, shopping malls, tech parks, charitable organizations, etc.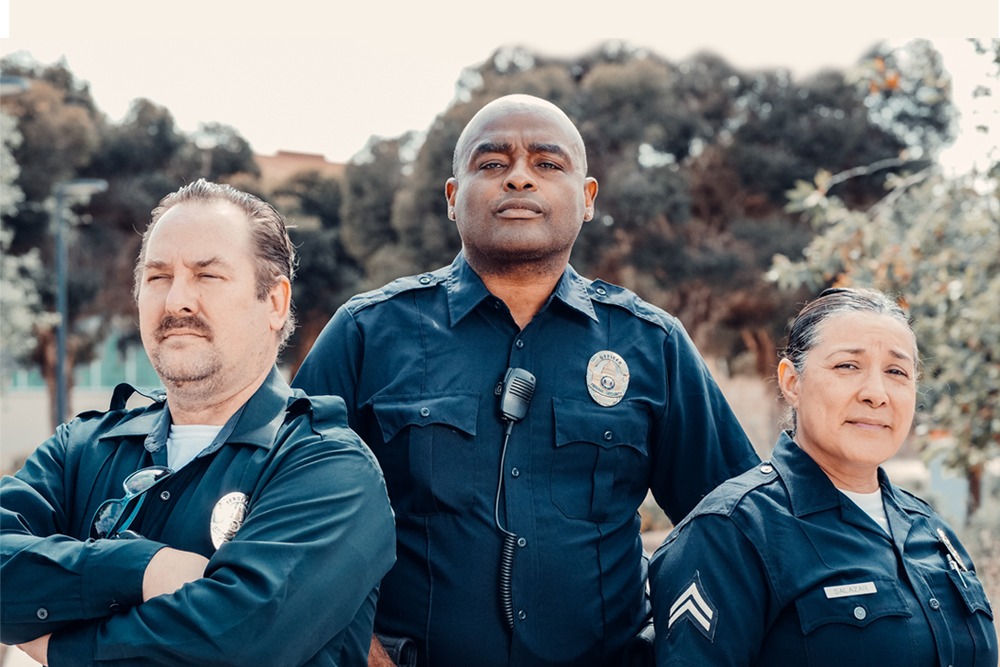 A security worker's duty is to protect visitors, customers, and staff or for the secure handling and transportation of cash and valuables. This also means that people working in security roles are automatically in an authoritative and high-risk position and should be dressed and protected accordingly. Security Uniforms in UAE are one of the most essential parts of a security personnel's job. It places them in a position of authority, clearly distinguishes a security officer from a common man, and helps to identify them easily during emergencies. Any security personnel not complying with uniform norms will not be considered seriously and their non-compliance is a red flag to everyone.

Having the best Security Uniforms in UAE for your security staff ensures that they are dressed consistently smart, visible, protected, and professional-looking. This, in turn, positively reflects on your company's reputation and gives a message that you take the safety of your customers, visitors, and staff seriously. In UAE, the demands and requirements of the market are continuously changing and have enormously evolved. The perception of public and government legislation has changed the trend in security guarding services and has given a completely new image to security uniforms. The traditional style of Security Uniforms in UAE has been replaced by a more corporate image. However, When it comes to the style of security officer's uniforms, there are several factors to consider like,
Comfort: (size and stitching) :
Comfort comes first as the security staff has to wear the uniform for long hours, it is always good to focus on the comfortability of the fabric. The uniform should be loose enough to allow the staff to perform all tasks efficiently without causing any obstacles. ill-fitting uniforms can restrict movement while causing continuous irritation and physical discomfort and result in reduced output and poor job performance. The security personnel have to wear the same uniform throughout the year, in different weathers, and do not have the luxury to wear clothes according to different weathers.
Design and types:
Well-designed security uniforms in UAE convey a good professional image and develop confidence in the people for whom the security personnel is working. When a company chooses a quality security provider, the use of the staff's name on a uniform and the organization's name or logo - whether embroidered onto a jacket or on a badge or pin - ensures that the security staff is given recognition and respect for their authority. Creating tailor-made uniforms with designs including multi-pocket outfits, front pocket shirts, V-shaped shirts with trousers and badges & Teflon coatings are some of the most preferred options.
Clearly Identifiable:
It's very important that your security team needs to be clearly and easily identified at all times. Especially in the case of an emergency, such as in the event of a fire evacuation, or in the case of the intruders barging in, their uniform needs to stand out and let everybody know that they are indeed your security team. If there are other uniform-wearing teams in the organization, then the security uniform needs to also differentiate them from each other. There are a few techniques that help to clearly identify "SECURITY" on their uniform. This can be done by heat transfer printing, screen printing, or embroidery and it depends on the clothing type and the brand style. The other way to differentiate security uniforms from other uniforms is to choose the same products in a different color etc.
High Visibility :
It is important to make sure that the security staff is visible at all times. Hence, buying high-visibility clothing for your security staff is essential. This will help to ensure a safer working environment, which should always be the top priority. Hi-visibility safety vests in bright yellow and other colors in a solid pattern are ideal if you have to ensure visibility on site, and are perfect for security professionals working in the construction, maintenance, and law enforcement industries.
Fabric :
Fabrics that are comfortable to wear with properties that provide resistance to heat, flames, and hazardous elements, are a plus for using in the uniforms that would be worn by security staff. Further, the name, and logo of the company with the ID number of the security personnel can be embossed on the uniform and can also be used as a shoulder patch. It helps the uniform to look professional as well as provides an authoritative look to the security staff who wears them.
Industry type:
Different job sectors demand different types of security uniforms in UAE. Like, security staff working at a shopping mall are not required to be dressed brightly whereas the one working on a construction site is supposed to have a uniform with bright hues. Similarly, a security staff guarding an IT company or office can wear lighter shades such as sky blue or cream, as their job does not require them to have specific colors. In industries like petrochemical, manufacturing, or government facilities may want their security professionals to be dressed in fire retardant garments that convey a command presence. In hotel industries, it's usually preferred to wear white dress shirts and dark blue suits to convey a customer service-oriented, concierge-style security. It is highly important to follow the uniform type for your security in line with the industry.
Designtex provides top Security Uniforms in UAE that are best suitable for bank security, shops, and malls, high-profile group, building guard uniforms, warehouse security uniforms, Office security uniforms, bouncer uniforms, VIP security guard uniforms, with plenty of fabrics types and color to choose from. A comfortable and elegant security guard uniform workwear that can be branded with your logo. We offer a wide range of custom security uniform designs to choose from that help you to get ideas and implement them in your operations.
If you're looking for security uniforms in UAE, turn to Designtex for a complete selection of security uniforms and other apparel for construction workers, safety personnel, law enforcement, first responders, etc. Our talented designers, efficient production staff, and sheer stitching professionals make use of the latest machines and sophisticated technologies to manufacture security uniforms of high standards to provide utmost safety while working in hazardous sites. We offer the best quality Security Uniforms in UAE that are best suitable for Banks Security staff, Shopping complexes and Malls, Building Guard Uniforms, High Profile groups, Warehouse Security Uniforms, Office Security Uniforms, Bouncer Uniforms, retail stores, corporate, airlines, schools, hospitality sector. VIP Security Guard Uniforms, with plenty of fabrics types and colors to choose from. Designtex provides best-in-class security uniforms that are not only made from the highest quality fabrics but they also live up to the industry norms and safety standards. With several years of operation in the uniform industry, we have earned a reputation for delivering top-quality and safe security uniforms in UAE. We've also provided high-quality uniforms and services to agencies and businesses throughout the UAE. We always strive to go the extra mile to provide uniforms that are stylish yet professional and make your staff look dapper. We seamlessly customize any security guard uniforms as per our client's design requirements coupled with logo branding and accessories. Designtex takes pride in providing personalized, responsive customer service, and treating every customer's uniform needs with the highest care.