Several Common Benefits Of A Uniform
Uniforms can be advantageous in numerous ways. Here is the list of the few common pros of a uniform. Have a look:

It is the best way to exhibit an institution's culture and identity. With identical uniforms for everyone it actually becomes easier to identify from which school or office a person belongs.
Students get time to emphasize more on their studies and important tasks rather than selecting a dress to wear every day.

Other than this, it also helps in equalizing the students and quelling competitions. It actually eradicates the pressure off the students along with their parents to spend the profuse amount of money on clothes.

Last, but by far the most important benefit of a uniform is that it brings about a sense of unity among the people.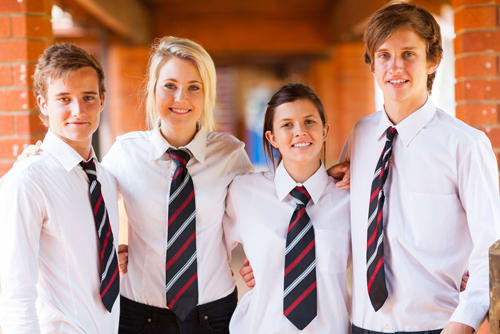 How does uniform bring unity?
Even though, uniforms can be advantageous in several aspects. The question which usually pops up in our minds is; "how does uniform bring unity?"

Well, the answer is quite simple. Uniforms develop a feeling within the children that they belong to the same community. Despite the fact that you might not be acquainted with every student from your school, but you can easily recognize the student in the same uniform as yours easily.

Other than this, a bunch of people being identified with the uniforms they are wearing will develop a mutual unity which makes uniform really important. Besides, uniforms also exhibit social and cultural control which tends to unite people of an institution.

Directed towards a single goal
Apart from this, it also develops a feeling in the students that they are one whole group directed towards a single goal (which normally includes graduation and college). Isn't it great?

Although, there might be tons of fights and riots among students and people from the same schools and offices, respectively, when it comes to someone from the other organization or school everyone unites to defend their own study or workplace. This power is mainly provided with the help of a uniform.