Uniforms Are Helpful For Your Aviation Staff
Until now, aviation companies mandated employees to wear uniforms have remained at relatively more benefits as compared to other ones. These include-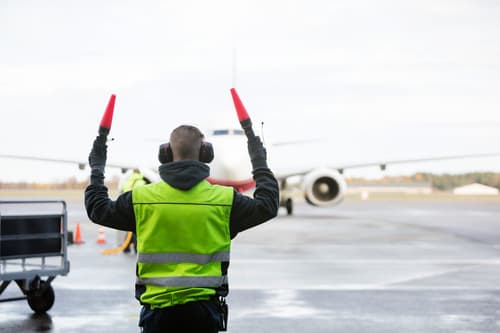 Act as Health, Safety and Comfort-based Work Wear
Other than pilots, other staffs of an aviation sector have to perform a few jobs whether elements related to health and safety demand for a specific uniform. For instance, a large number of job profiles require steel cap type of boots. In addition, waiters serving meals and beverages to guests require specific kitchen and waiter uniforms designed in such a way that it provides enough safety and comfort during the work.

Encourages Team Spirit and Saves Cost
If every employee wears the same uniform, your company will develop a strong team spirit. As everyone remains equal and constitutes the part of a single group, they deliver the best performance. On the other side, if your aviation service group provides uniforms to staffs, they will avoid wear and tear problems of their own clothes or safeguard coveralls and aprons. In this way, staffs no longer require spending big amounts on buying any work wear. Other than this, providing a proper uniform avoids any competitive element in your workplace while places each individual over an even keel to encourage a healthy team environment.

Plays a Major Role in Company's Promotion
Promotion of a company is a big consideration, for which every company associated with the entire aviation industry opts to include professional look in the uniform they select for their employees. In this case, one can go with simple t-shirts bearing the company's name or anything else that highlights an effective corporate look. Irrespective of specific uniform style, if your clients recognize it easily, you will find uniforms as fantastic way to promote your aircraft related services in front of our customers and simultaneously, instill your branding within the consciousness of your public.

Uniforms and Product Branding Relations
Branding has a prime role in almost every type of business and in case you do it in a right way, you will end up at a cutting edge from your competitors. Consistent branding based on your chosen employee's uniform has a major role to make you recognizable instantly in front of your potential customers and customers both. Along with the name and company's logo, color selection in uniform has a major role to enhance the brand of your company. Thus, you have to make sure about reinforce brand values with the selection of uniforms for your employees.